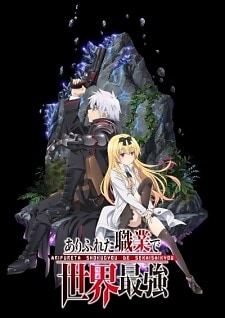 Titoli Alternativi: Arifureta Shokugyou de Sekai Saikyou, Arifureta: From Commonplace to World's Strongest, From Common Job Class to the Strongest in the World
Studio: Asread, White Fox
Data di Uscita: 8 Luglio 2019
Genere: Avventura, Azione, Fantasy, Harem
Episodi: 13 + 2 Special
Durata Episodi: 24 min
Censura: No
TRAMA:
Una classe di liceali viene trasportata in mondo parallelo dalle caratteristiche fantasy in qualità di gruppo di eroi che deve salvarlo dalla distruzione. Tutti gli studenti si trovano a possedere abilità sgravate e ad appartenere a delle classi molto appetibili tranne Nagumo Hajime, soprannominato "l'incompetente" dal resto dei compagni già da prima, che diviene un "Sinergista", ovvero un debole "crafter" dalle abilità mediocri e con i parametri delle statistiche d'abilità molto bassi. Un giorno, durante l'esplorazione di un dungeon, Nagumo cade in un abisso all'apparenza senza fondo. Riuscirà a sopravvivere? E nel caso, cosa vi troverà una volta sull'eventuale fondo?