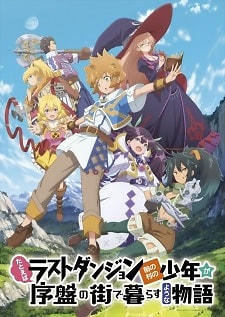 Titoli Alternativi: Tatoeba Last Dungeon Mae no Mura no Shounen ga Joban no Machi de Kurasu Youna Monogatari, Suppose a Kid from the Last Dungeon Boonies moved to a starter town? – LasDan
Studio: LIDEN FILMS
Data di Uscita: 4 Gennaio 2021
Genere: Avventura, Commedia, Fantasy
Episodi: 12
Durata Episodi: 24 min
TRAMA:
La storia segue le vicende di Lloyd, un ragazzo di campagna che sogna di diventare un soldato della capitale. Dopo aver convinto il capo del villaggio, una strega centenaria dall'aspetto di una ragazzina, lo accompagnerà alla capitale per permettergli di coronare il suo sogno.