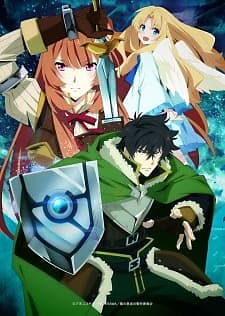 Titoli Alternativi: Tate no Yuusha no Nariagari, The Rising of the Shield Hero
Studio: Kinema Citrus
Data di Uscita: 9 Gennaio 2019
Genere: Avventura, Azione, Commedia, Dramma, Fantasy, Seinen, Sentimentale
Episodi: 25
Durata Episodi: 24 min
Censura: No
TRAMA:
Naofumi Iwatani è un otaku che spende tutto il suo tempo in giochi e fumetti, almeno fin quando non si trova improvvisamente evocato in un universo parallelo. Scopre quindi di essere uno dei quattro eroi in possesso delle armi leggendarie, i quali hanno il compito di salvare il mondo dalla distruzione della profezia. Naofumi è "L'eroe dello scudo", il più debole, e si ritrova quindi solo e tradito, con la sola compagnia del suo scudo. Ora Naofumi deve risorgere, diventare un vero eroe e salvare il mondo.